ASTM Testing
Standard Fireplace Test
Myren Consulting, Colville, WA*
May 9, 2007
On May 9, 2007 at Myren Labs we re-tested the standard western 36" masonry fireplace we had tested back in August, 2005. By now the "low mass" fueling crib had been improved, developed on both the E-36 and a larger manufactured fireplace and written into the Low Mass Fueling Method which had just been balloted at the ASTM E06.54 subcommittee and returned with no negative votes.

The purpose of testing the masonry fireplace with this method this time was to see if the final version of the low mass crib would stay burning in the larger masonry fireplace and to see if the Low Mass Method might be a viable alternative to the as yet to be balloted Masonry Fireplace Draft Method. If so, we might prepare an "annex" to the Low Mass Method to allow the testing of heavier masonry fireplaces that cannot be tested on a scale. We would correlate the O2 recovery readings to the weight-based method of determining when to reload the cribs and when to end the test.

The first test went pretty well except that we reloaded the second crib a little late and the fire nearly went out again. The fire did stay burning and the intitial results of 11 g/kg were in the ballpark. Final results aren't in yet but here are the pictures of the first test.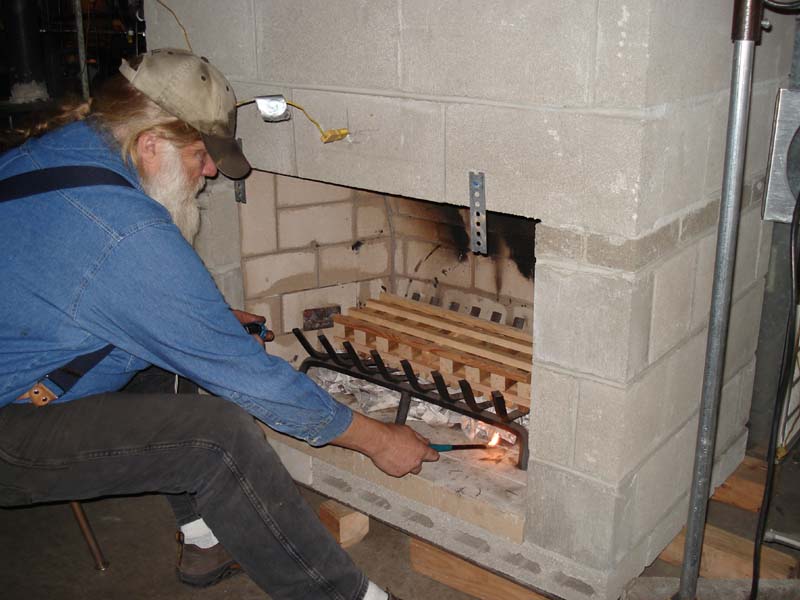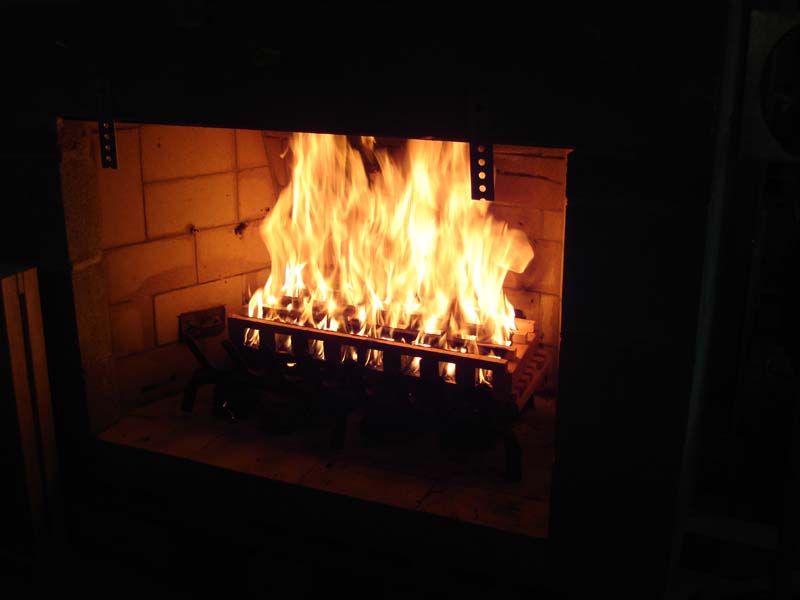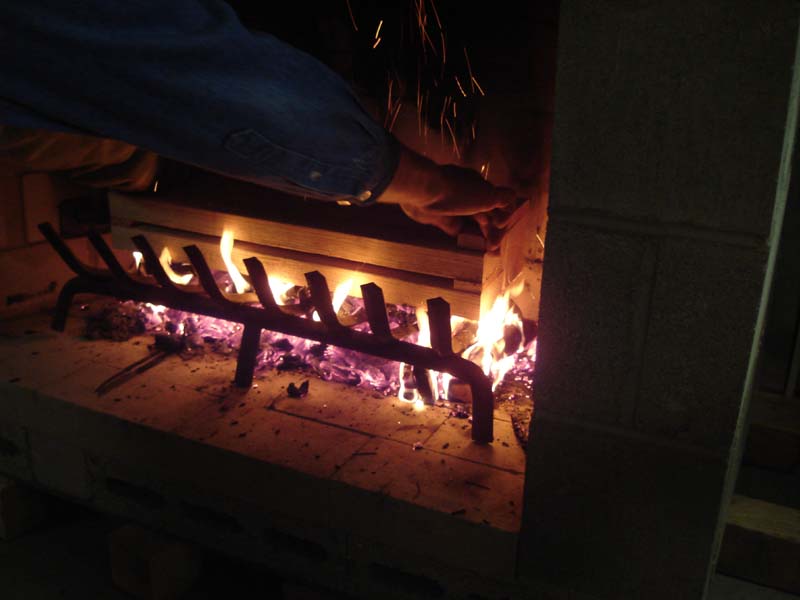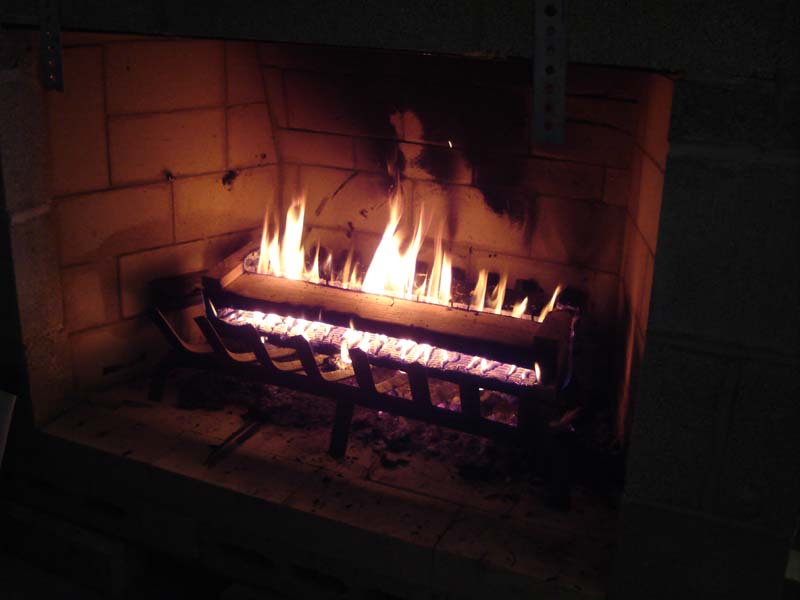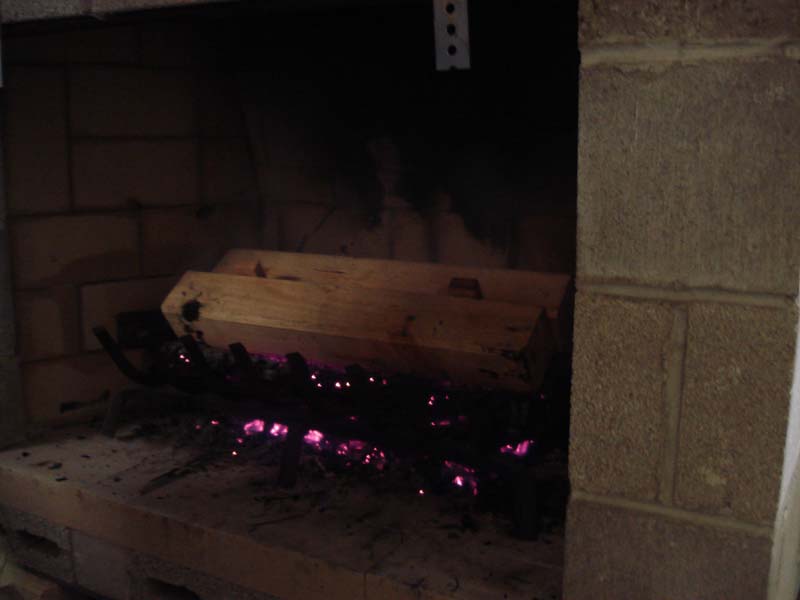 Back to ASTM Testing
Buckley Rumford Fireplaces
Copyright 1996 - 2007 Jim Buckley
All rights reserved.
webmaster