Buckley Rumford Fireplaces
Timber Frame Construction
From a Masonry Perspective
A presentation to the Timber Framers Guild, 5/15/11

Timber frame construction is common to many cultures from Europe to China and Japan and here in America from rude log houses to exquisitely crafted works of art. My interest and expertise is fireplaces and masonry construction so you all probably know much more about timber framing than I do. Fireplaces, however, have given me a vantage point from which to see the world's timber framing construction. We have had the good luck to design and build Rumford fireplaces in a wide wide variety of timber frame houses. I thought it might be interesting to show you some pictures. Later I will discuss the code and safety issues involved in building masonry chimneys through combustible roof framing especially since so many timber frame builders expose the timber frame construction. First, the pictures.
| | |
| --- | --- |
| Log cabins in the back woods and on the frontier sometimes had waddle and daub chimneys - which often caught fire - so they were built leaning away from the house so they could be easily pulled down to save the house when they caught fire. | Digital Library of Appalachia |



At least a thousand years before the cabin in Appalachia was built the Chinese were building timber frame houses on a very different scale.

To the left is part of the Forbidden City in Beijing, built about 1410 and just restored for the 2008 Olympics,

Below is a New House built in traditional style - completely new but built just the way houses were built 1200 years ago and expected to last 1200 more years.

In Japan there is more emphasis on joinery than on the filling and painting. The timbers are aged about 40 years, come to the job site nearly perfect, wrapped in white paper and finished with a knife rather than sanded so they never need paint or varnish.

Here is a 600 year old house in Takiyama, Japan

And an even older Shinto Shrine


New house with a Rumford in Takayama, Japan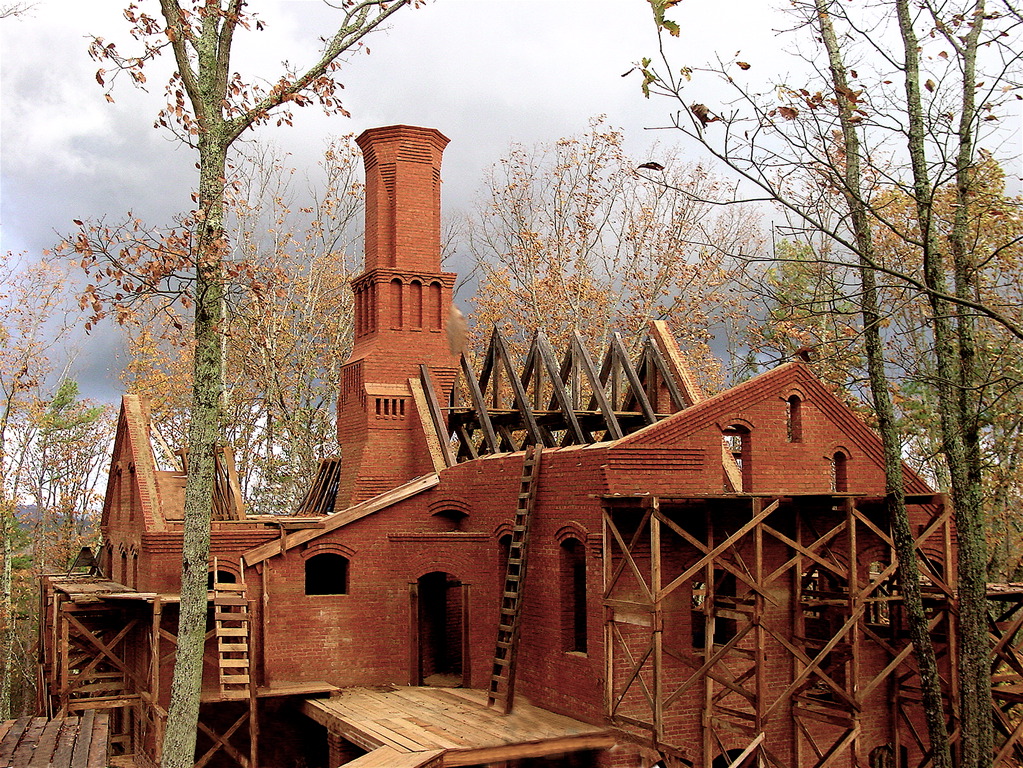 Meanwhile the Americans are catching up. Look at this magnificent brick and timber frame house in Georgia. You could be forgiven if you thought this was an historic picture but the house was built last year.
Take a look at the timber framing details (but turn your sound down).


Chimney Clearnaces Code
Training Index
Buckley Rumford Fireplaces
Copyright 1995 - 2015 Jim Buckley
All rights reserved.