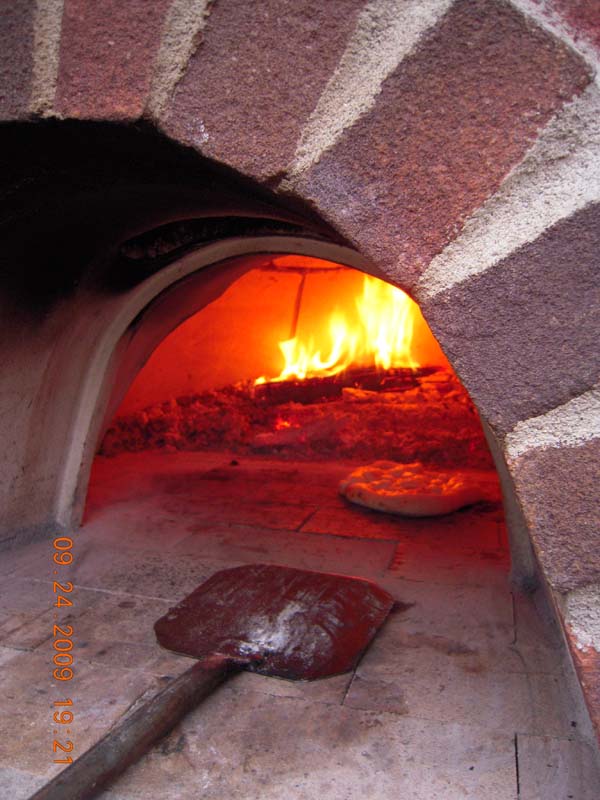 Question
from: bob ciciora
to: Masonry Heater Group
date: Fri, Apr 9, 2010
subject: bakeovens and accredited agencies

Can some of you (Tom , Alex, Pat, others) who have installed hand-built commercial brick ovens for bakeries, pizzerias explain how an owner gets approved for food service equipment that doesn't have an NSF, UL, CSA label. Is it simply local county health dept. regs that allow it or is there an education/approval process with the inspector that you do?

I know MHA is working on this kind of issue with heaters and the testing and agency work but I am curious about the ovens. Thanks.

-Bob Ciciora
An Answer

Bob,

We have sold and built hundreds of Superior Clay ovens in the last few years without any testing or labels. We use the sections of the ICC code that deal with fireplaces and masonry chimneys. For example, we make sure our oven walls are at least 8" thick and kept 2" clear of combustibles. Our flue sizes are ten percent of the oven opening, etc.

Granted, since our largest oven is only 36" in diameter, our ovens are mostly residential. But we have a few in commercial and public places.

So I called NSF International .....

NSF International
P.O. Box 130140
789 N. Dixboro Road
Ann Arbor, MI 48113-0140, USA
Toll Free (USA): 800-NSF-MARK
Telephone: (+1) 734-769-8010
Fax: (+1) 734-769-0109
Email: info@nsf.org

and talked with Dave Lamoreaux who read me the section in NSF/ANSI 4 that excepts "refractory concrete and other high temperature ceramic materials including firebrick" for pizza and bread. Dave said basically all we need to do is show that our oven linings - the parts that come in contact with "pizza and bread products" - are made of firebrick or other refractory ceramic materials.

Jim Buckley

_____

PS: CSA is a Canadian standard and I don't know what it may require. UL doesn't have a standard for masonry ovens that I know of but, if more oven=specific language is needed, I would rather see it added to the ICC codes, maybe in Section R1002 along with masonry heaters.