Buckley Rumford Fireplaces
WarmStone "Rumfordization"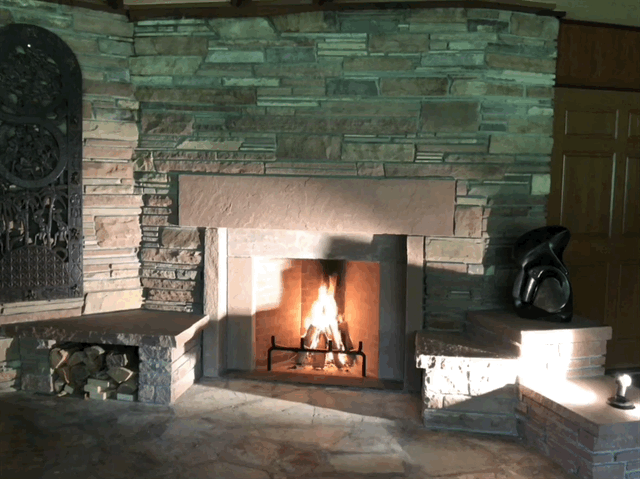 WarmStone Fireplaces and Designs
116 North B Street
Livingston, MT 59047
406 333 4383
ron@warmstone.com
Ron Pihl*, Tulikivi Distributor
6/18

This fireplace with it's 50's style heatilator firebox was infested with Pack Rats along with approximately 30 lbs of dog food they had stored away for their winter larder. Christmas Eve came along and the homeowner built her annual fire for the Holidays. Suffice it to say the Pack Rats did not have a Merry Christmas... Not exactly chestnuts roasting over an open fire - the smell was so bad that drastic action was called for - with the help of architect Rann Haight and the skills of mason, Matt Helicke and assistant, Daniel Dietz we conjured up Count Rumford via a Buckley Rumford Kit and proceeded to rebuild and hopefully repel the odor coming from the rat pyre. Last night we toasted the first fire and I am happy to report the smell of roasting Pack Rat and dog food is completely gone.

Buckley Rumford Fireplaces
Copyright 1995 - 2018 Jim Buckley
All rights reserved.
webmaster