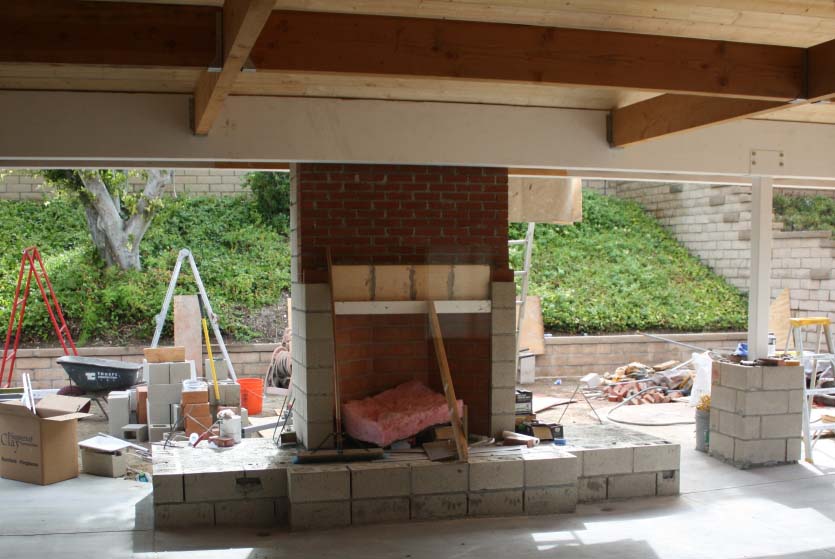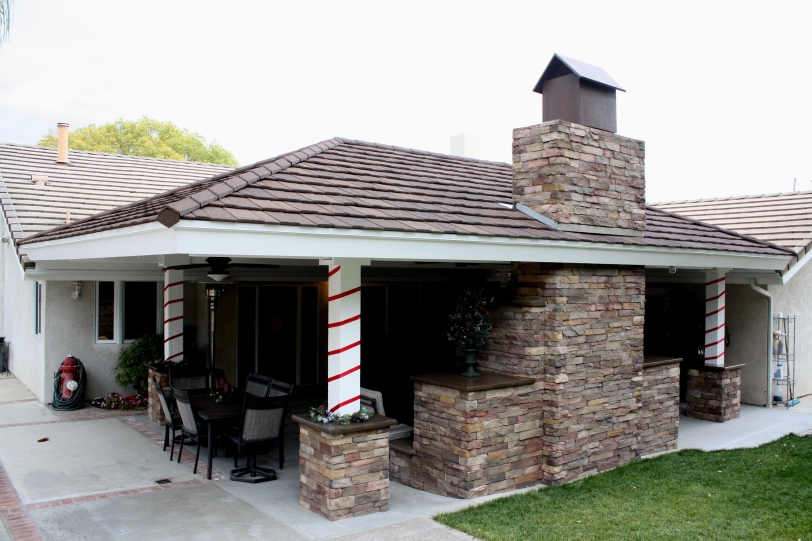 12/18/11

Jim,

You had requested some finished pictures of my finished fireplace, see attached. I also sent picture of the whole patio remodel project.

This was quite a project, but after the learning curve everything turned out good, we're very happy with the performance of the fireplace and the look. Thanks for all the help, tips and guidance, I couldn't have done this without your assistance.

As you may recall I had major problem clearing the patio beam above, something I simply mis-calculated in the planning stage, I was off 6". As the solution, instead of leaning the chimney as we discussed, I simply extended the fireplace foundation back 6" . This move promoted the fireplace to use a double return front, per your suggestion. You can see the back side of the fireplace jogs out 6" which increased my cost a bit because of the added linear feet of corner stacking stone. Corner stones are 50% more costly. But as it turns out the extra corners make the fireplace look unique, we're happy with the look.

We've only had 2 fires in it so far, another one planned for tonight with company. The fireplace has been complete for just 2wks, having to wait until I got the hearth top stained and sealed. The mantel, hearth and post countertops were my first experience with cement countertops, using Z Countertop break-away forms to make the half-bull-nose edge shapes. pouring the tops in place. This was another unique experience, requiring more steps and labor than I originally expected, but we're happy with the final product.