Buckley Rumford Fireplaces
Design Works Inc.
12111 E. Mission
Spokane WA99206
509 922 9800 (fax 509 926 5524)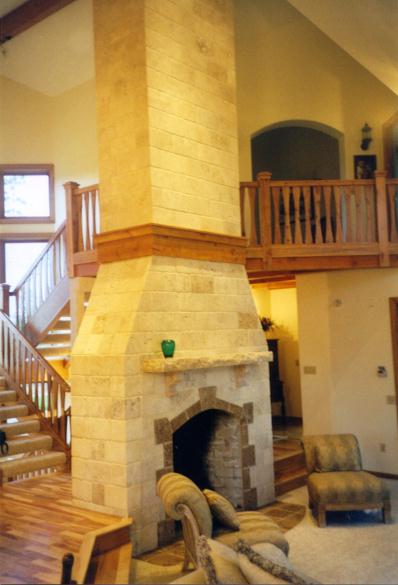 "These blocks are 'ancient stone' from a quarry in Mexico called 'marble limestone' which can be used in a rustic look or country French rustic elegance, which is what this is."

_ Don Manfred, President of Design Works

Mark Walker, Spokane, WA building official , will approve Rumfords without glass doors provided the house does not exceed 8 Pascals negative pressure (the limit on our guarantee), says Don Manfred of Design Works. Jerry Ensminger of TestCom (509 533 0498) will do the pressure test.

Buckley Rumford Fireplaces
Copyright 1996 - 2010 Jim Buckley
All rights reserved.
webmaster