True Stone Enterprises, Inc.
5620 Williams Lake Road
Deming, WA 98244
360 592 9042
rick@truestoneinc.com

Rick Gates came up with this way to minimize the return around a shallow Rumford on Lummi Island and still work his magic with stone. Rick built six Rumfords in the "Lummi Castle".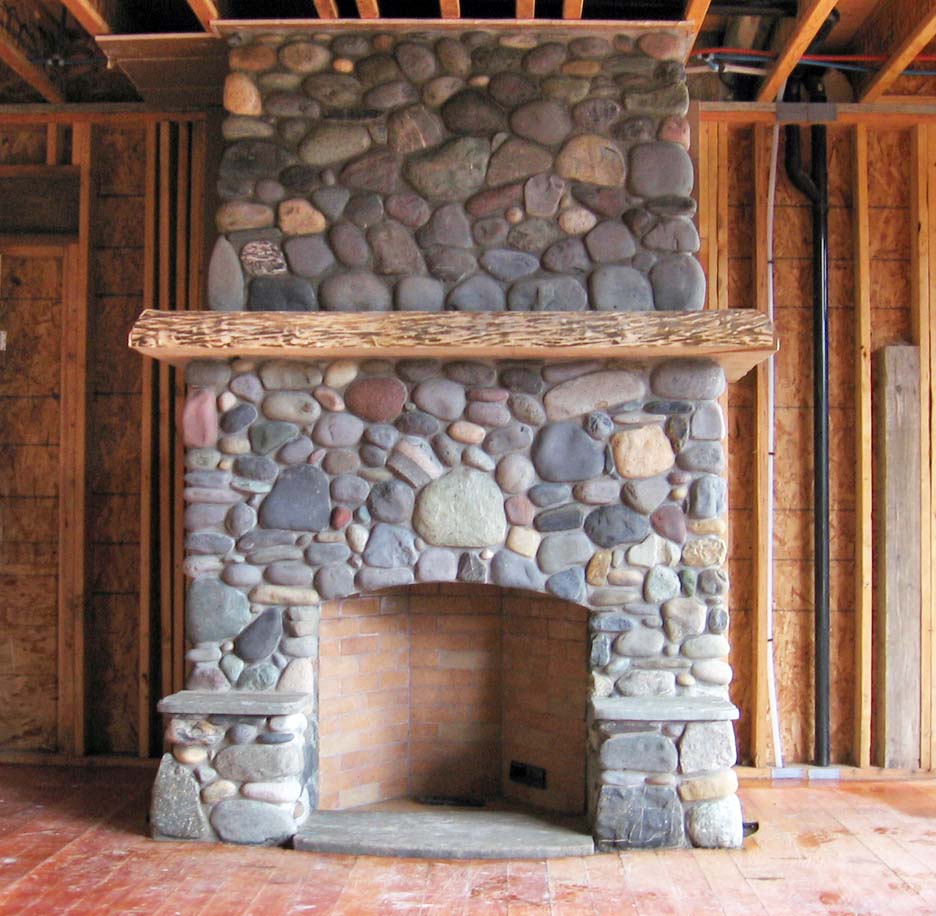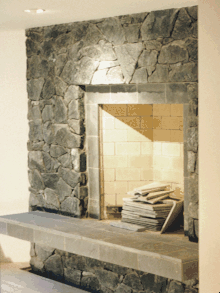 1/22/03
Jim,>P> I just completed number 53 and 54 modified Rumfords in Mendocino, California. I'm stll getting very interesting clients, so these units are in the style of rock bursting through the brick look. The client found me through the article in "Fine Home Building" that featured the house I did in Carnation. They liked the look so much they brought me down to duplicate it.
I'm home now but will be returning in Feb or Mar. If you can make it, you should come down to see the project. It would be good to show them off. The one bad thing about this creative work, and I mean I have been getting pretty outrageous, is that people think I'm going to be too exspensive for them, so it has cut into my work load a bit. I'm getting older now, though, and its not easy for me to keep up with the rigors of construction.
If you hear of anyone who wants to do something unique, send them my way.
Rick