Buckley Rumford Fireplaces
Random Process Shots
10/24/03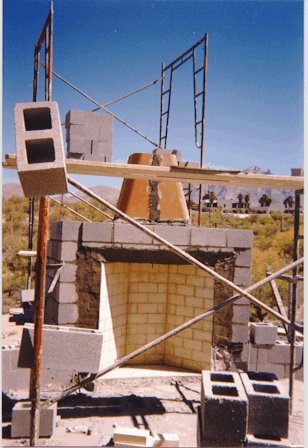 A 48" wide Rumford under construction. The practice in Arizona of getting the masons in and out before the job gets complicated makes it easy.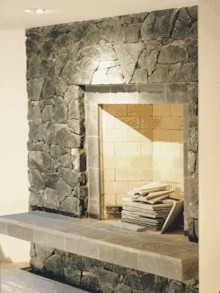 Rick Gates came up with this way to minimize the return around a shallow Rumford on Lummi Island, WA and still work his magic with stone.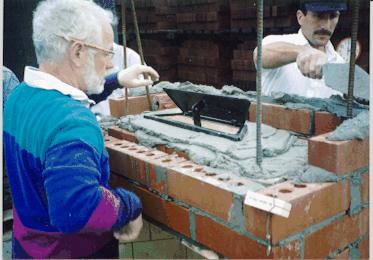 Buckley and Tim Richardson work on a fireplace built on a concrete pallet during a workshop for masons at McNear Brick.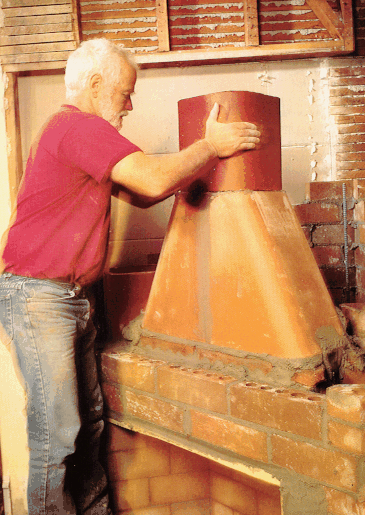 Buckley sets flue liner.
Finished Rumford at the Buckleys.
48" Rumford in Bob Villa Lifespan House in Mt. Pleasant, SC.
Bairdski Masonry 48" Rumford with Chief Joseph Stone.
K&W Stainless Steel Rumford Damper
Segmented Throat Detail
Wolf Head Combustion Air Detail
Back to Process
Buckley Rumford Fireplaces
Copyright 1996 - 2003 Jim Buckley
All rights reserved.
webmaster