Buckley Rumford Fireplace
Hung Chimney
11/29/05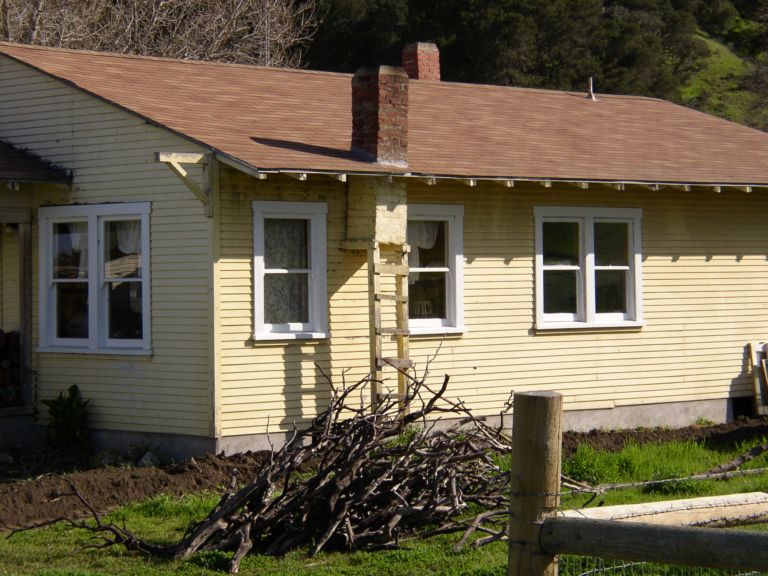 Hello Jim, Thought you might like to see a chimney I just finished, saved on brick, and on foundation. And I got a free ladder to get on the roof. I only wish I had come up with this concept years ago. -- AL NUNN PS This is for real, it's near Buellton Ca.
Masonry Chimneys
Superior Clay Chimney Pots
Buckley Rumford Fireplace Home Page
Copyright 1996 - 2010 Jim Buckley
All rights reserved.