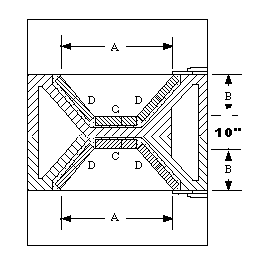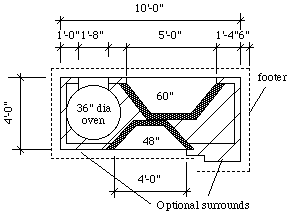 Click on image for more detail.

Click on image for more detail.
Back-to-back 36" Rumfords in Virginia
Back-to-back 48" Rumfords with oven
Back-to-back indoor/out 36" Rumfords
Back-to-back Rumfords in Hawaii

Buckley Rumford Fireplaces
Back-to-back Rumfords

Back-to-back Rumfords are just two separate Rumfords oriented back-to-back within a common masonry chimney or enclosure.

Here are some examples.

Click on image for more detail.
Generally, back-to-back Rumfords are built so that the fireback-to-fireback dimension is at least 10" - two separate firebrick firebacks with a 4" structural wythe between.
Offset smoke chambers can be used to start the flues out in opposite (right/left) directions. At the top of the smoke chambers the flues can be leaned back toward each other so that they run side-by-side.