February 22, 1996

Dear Jim,

As I stated in our telephone conversation the Rumford fireplaces are working well. So well in fact I am writting this letter to thank you for introducing me to the system. As I told you, my father was a bricklayer and even he was impressed with its simplicity and function.

Your claims of cleaner more efficient operation sounded like a gasoline advertisement. I can honestly say after one full heating season that claim bore the test of time and timber.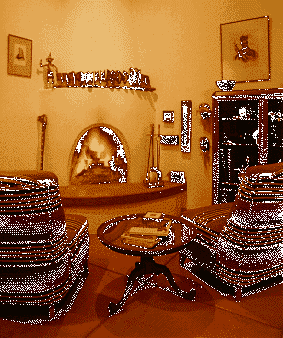 I am enclosing a picture of our beehive in the family room. We burned a fire every night through the winter and did not use the furnace at all. No doubt, some part of that is due to the insulation provided by the Integra system, Superlite Block Company sold us. But the fact is we kept our thermostat turned off at night through the whole course of the winter.
Ted Farhat was the representative who brought that all together and he also did a fine job in sales and service.
Anyway, I just wanted to thank you again.
Ron Lee
Tucson, Arizona
Buckley Rumford Fireplaces
Copyright 1996 - 2003 Jim Buckley
All rights reserved.
webmaster