Family Page
Beijing, China
10/10/07
The historic area within the Second Ring around the Forbidden Palace is under construction - getting ready for the Olympics which will be held not far north. Electric lines are being buried, New sewers are being layed. New buildings, included the apartments built during the Cultural Revolution, are coming down and the old buildings are being restored or new ones built in the old tradition.

I'm in Beijing to help build a Rumford for friends we met in New York who are building a fine new house in the traditional Chinese fashon - except for the Rumford - that will set a new tradition.
Even amid the dust and construction, Beijing feels comfortable and safe. Taxis and rickshaws are plentiful and cheap, public bathrooms abound, food is good. Seems like everyone has work although many of the men on the construction job have come from rural areas and are living in primitive conditions on site in order to save as much money as possible.

The rest of Beijing appears to be a big modern city. The five star hotel I stayed in at first is in a part just outside the Second Ring. Later we went to a modern pedestrian shopping mall. The city is easy to navigate. Signs are in English as well as Chinese and traffic rules seem American except that tonnage rules - politely.

Tiananmen Square feels ominous considering the government crackdown on student demonstrations there in 1989. It doesn't seem possible today - yet anything I tried to Google about the crackdown from China was blocked. Now that I'm home here's a good history and a moving blog on the subject.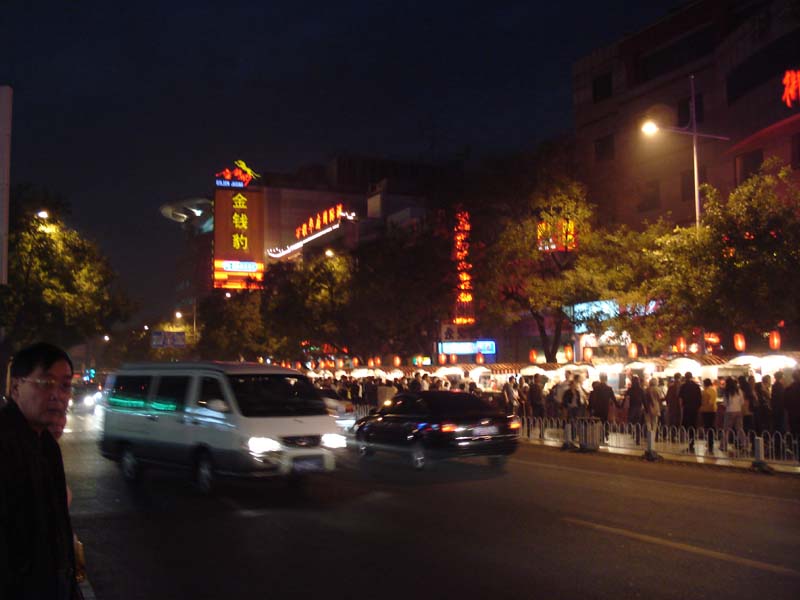 Rumford in Beijing
Buckley Rumford Fireplaces
Copyright 1996 - 2010 Jim Buckley
All rights reserved.
webmaster